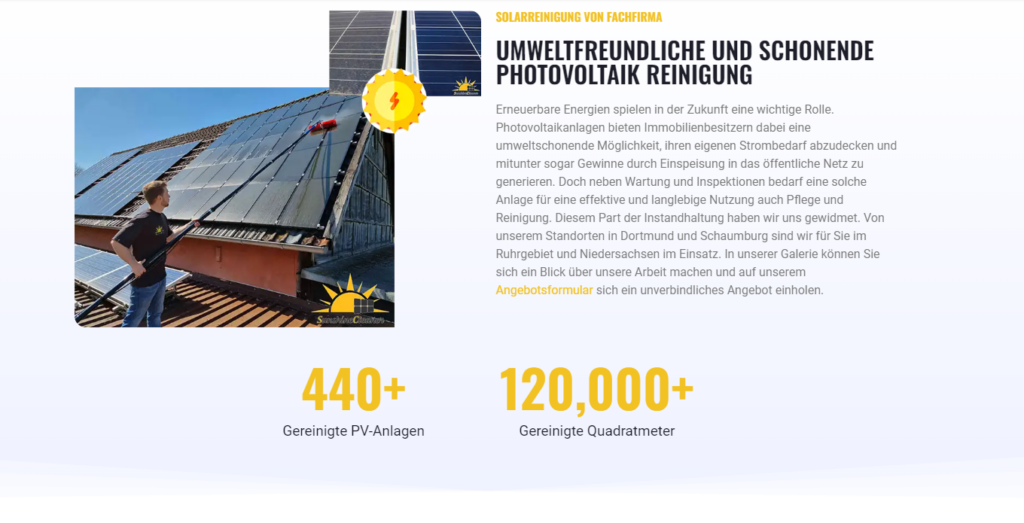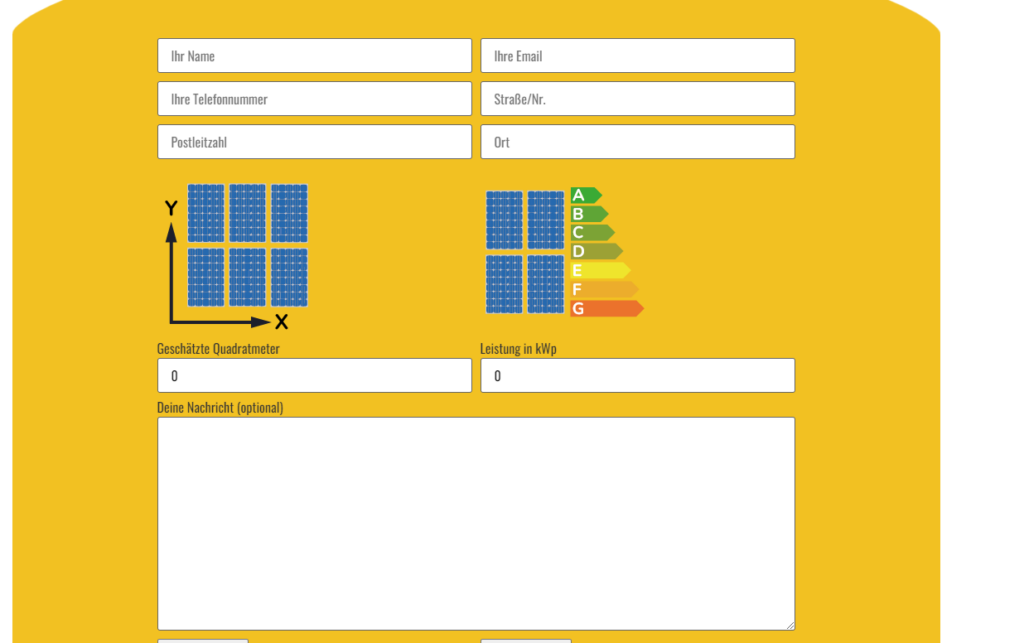 SOLAR CLEANING BY A PROFESSIONAL COMPANY
ECO-FRIENDLY AND GENTLE PHOTOVOLTAIC CLEANING
Renewable energies will play an important role in the future. Photovoltaic systems offer real estate owners an environmentally friendly way of covering their own electricity needs and sometimes even generating profits by feeding them into the public grid. But in addition to maintenance and inspections, such a system also requires care and cleaning for effective and long-lasting use. We have dedicated ourselves to this part of maintenance. From our locations in Dortmund and Schaumburg we are at your service in the Ruhr area and Lower Saxony.